Four steps to selling your home
Selling a property can be very daunting, especially when getting started. Which is why here at Propflo we have laid out 4 steps to get you started in selling your property. There are many alternative routes when selling a property depending on the amount of time/money that you have available, this is just a guideline to help guide you through the process.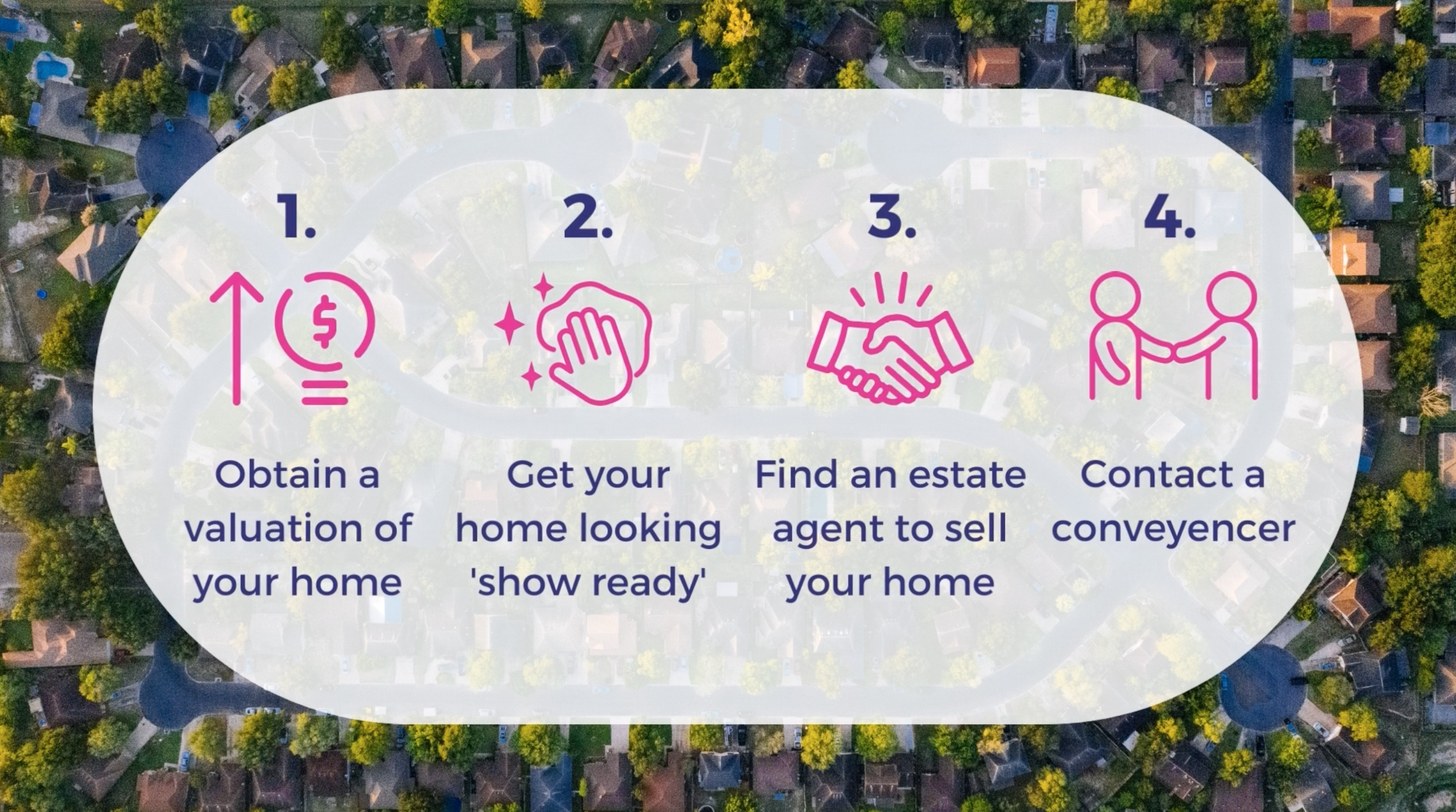 1. Valuation of your home
First things first you will need to gauge how much your property is worth – this will vary depending on the current state of the market. It is advised to get at least two valuations, potentially three to ensure that you are putting your house on the market for a fair and just price. One way to go about this is to reach out to a local estate agency to book in for a valuation. Propflo's services page will match you with an estate agent and guide you through the process of getting a valuation.
2. Get your home looking show ready
The next stage in preparing to sell your property is to make sure your home is 'show ready'. Having a spring clean and a declutter can in fact make your home look more spacious which will give off a more positive perception of the property. A fresh lick of paint and some DIY tweaks can make all the difference to potential buyers.
3. Finding the right person to sell your home
On average selling your property takes around 25 weeks from start to completion. This makes it very important to make sure you choose the right person to manage your sale. Choosing an estate agent with plenty of professional experience is crucial in ensuring they can advertise your property and highlight all of the benefits. It is a bonus if they know the local area as they can provide greater insight and expertise to potential buyers. As you will have continuous contact with the estate agent throughout the sale it is important you find someone who is a good fit for you and your home.
4. Get in contact with a conveyancer
Once you have accepted an offer, the seller will formally instruct a conveyancer to begin the conveyancing process to ensure a smooth sale. However, it is recommended to get in contact with a conveyancer before an offer has been accepted to speed up this process. They will then manage a lot of the documentation that is necessary as well as the legal side to the sale. If you need assistance in sourcing a conveyancer, Propflo's services page will match you with a conveyancer and guide you through the process of sourcing your documentation.
How to sell your home like a pro...
Our CEO Luke Loveridge spoke with Harrison Jones, a serial property developer with over 15 property projects ranging from £150k to £1.1m, to understand the challenges he has faced when buying and selling properties.
| | |
| --- | --- |
| | |
| | 0.5% - 3% + VAT (of sale price) |
| | |
| | |
Total average cost when selling a
£225K property = £4621.
Please take into account this is a guideline as there may be potential extra charges when selling a property such as mortgage exit fee's. Do your research and make sure to factor in any of these extra charges.


A solicitor will help with providing and sourcing some of this documentation for you. Here is an initial list of documents that will be required when selling your property:
Proof of your identity – Proof of your current address + photo identification

Property title deeds – official deeds from the land registry

Energy performance certificate

Fittings and content form – TA10

Property information form – TA6

Mortgage details – Account details + amount you still owe
*If your property is in a freehold/leasehold*
Relevant documentation related to freehold/leasehold structure

Management/leasehold information pack
Click here to access your own 'property vault' where all your documentation can be stored in one central!
About Propflo: Propflo is a property transparency platform powered by machine learning (a form of artificial intelligence). It was founded by successful proptech entrepreneur Luke Loveridge and geospatial and risk data scientist Dr Daniel Moyo. The business has a strong advisory team including the CEO of Yopa and ex-Purplebricks MD, Verona Frankish, and Dr Mike Tipping – a world-leading AI expert. Its lead investor, Ying Tan, is also an industry expert having built and sold one of the largest specialist mortgage brokers in the country.
Propflo supports homeowners, sellers and buyers with property scores, insights and services with an AI-first product road map.
Check what data people can see on your home, take control, protect its value