Propflo's Green Home Tool for Lenders Receives Innovation Grant
Bristol, March. 9th, 2023. Propflo, an award winning proptech company, is excited to announce that it has won an innovation grant to further develop its green engagement and decision tool to help homeowners make their properties more energy efficient. The £35k grant is part of the Business Innovation Fund, a programme funded by the West of England Combined Authority.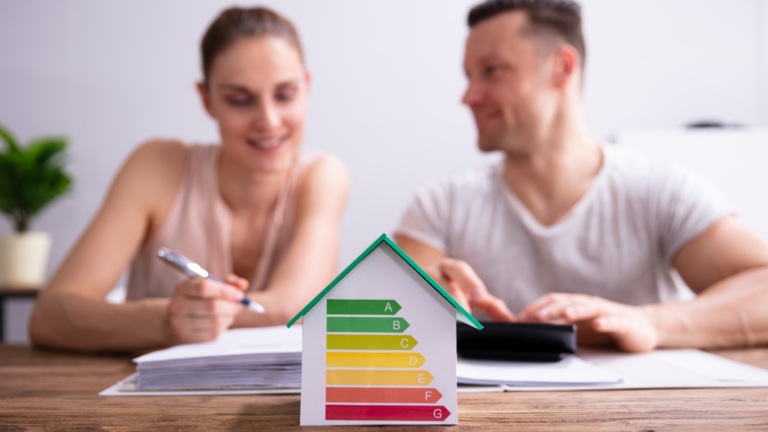 A key barrier for homeowners undertaking energy efficiency upgrades is that a convincing investment case isn't presented and there is then a lack of ongoing support and engagement. Propflo's tool will help solve this problem by providing homeowners with a clear and comprehensive view of the 'green value' they can achieve by investing in energy-efficient upgrades, and support through-out their journey with impact monitoring, next steps and a property vault for key documents in one place.
The grant will fund enhancements to machine learning models for personalised recommendations based on each homeowner's unique circumstances, overlaying Propflo's property data, and testing an integration to smart meter data for real-time benchmarking and impact monitoring. This will help homeowners make informed decisions about which upgrades to prioritise to achieve the maximum energy savings and financial benefits, and then track these benefits over time.
‍"We are thrilled to receive this grant and continue our mission to help homeowners make more sustainable decisions about their properties. Our tool will provide lenders, estate agents and mortgage brokers with a cutting-edge tool to help homeowners overcome keys barriers to retrofitting their properties, making it easier for them to invest in energy-efficient upgrades and save on their energy bills."
‍"With increasing regulatory and societal pressure on lenders to do more on energy efficiency, it's vitally important that the whole ecosystem provides support to property owners to make their homes greener now, but also support them when they need to make future upgrades. This is where technology can play a vital role, especially for lenders."
About Propflo
Propflo is an award-winning engagement platform that provides innovative tools powered by data and AI to help homeowners manage their properties and make them more energy efficient.
The company's mission is to empower homeowners to make the best, most sustainable decisions through-out the property ownership lifecycle. Propflo's solutions are designed to be user-friendly and accessible, making it easy for homeowners to make informed decisions about their properties.
It was founded by proptech entrepreneur Luke Loveridge and geospatial and risk data scientist Dr Daniel Moyo. Its lead investor, Ying Tan, is an industry expert having built and sold one of the largest specialist mortgage brokers in the country. The business has a strong advisory team including the CEO of Yopa Verona Frankish, and Professor Mike Tipping who is a world-leading AI expert.
West of England Business Innovation Fund
The West of England Business Innovation Fund (BIF) is a three-year project, managed by the West of England Combined Authority, that will lead to over £3m investment in supporting SMEs to undertake research and development activities. The project promotes the West of England as a champion of innovation and highlights the importance of innovation in a post Covid-19 economic recovery, including its contribution to clean and inclusive growth.
European Regional Development Fund
The BIF is receiving up to £1,451,825 of funding from the England European Regional Development Fund as part of the European Structural and Investment Funds Growth Programme 2014-2020. The Department for Levelling Up, Housing & Communities (formerly MHCLG) (and in London the intermediate body Greater London Authority) is the Managing Authority for European Regional Development Fund. Established by the European Union, the European Regional Development Fund helps local areas stimulate their economic development by investing in projects which will support innovation, businesses, create jobs and local community regenerations. For more information visit https://www.gov.uk/european-growth-funding.
www.propflo.co.uk
www.linkedin.com/company/propflo
Contacts:
Propflo: Felix Schraff
comms@propflo.co.uk
Press kit