Bristol, June. 22nd, 2022 – Propflo, a property transparency platform powered by AI, today announced a partnership with Onfido, the global identity verification and authentication company, to enable homeowners to curate key public information about their property and streamline the property transaction process with more upfront information.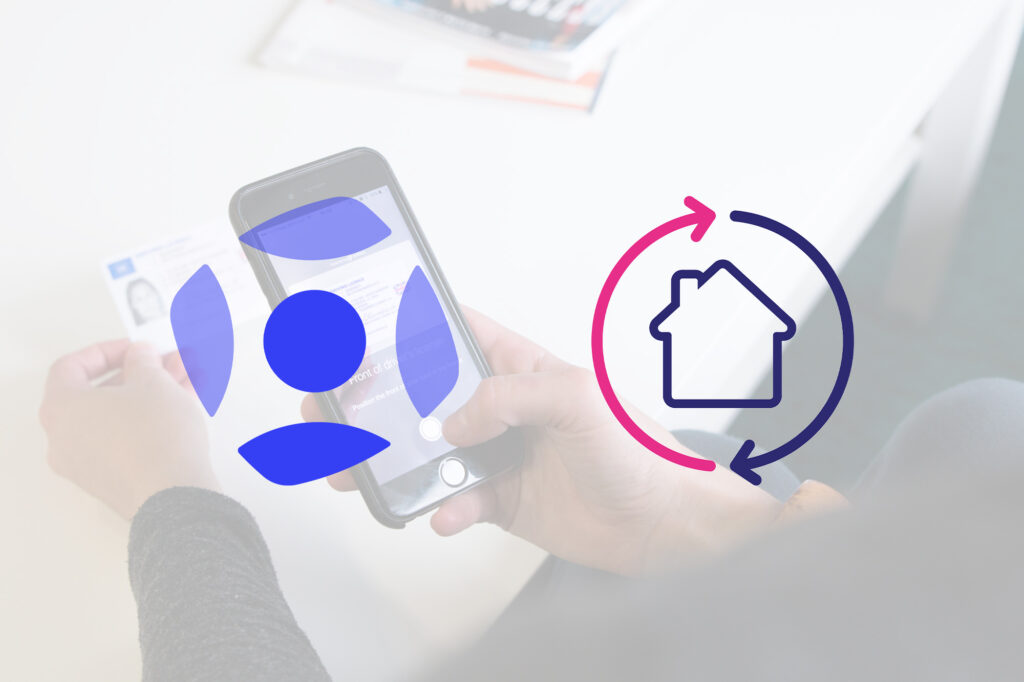 The property market is not working for many people with an unacceptably high amount of fall-through transactions costing over £1bn per year with 14 million wasted days. The main reasons for these fall-throughs can be traced back to a lack of trust and transparency as well as sellers and buyers being underprepared. The partnership will allow Propflo users to confirm and add information about their property and enable buyers and sellers to share key information including their verified Onfido report to help property professionals with their compliance obligations.
By integrating Onfido's AI-powered identity verification service, Propflo users are able to access advanced features by simply taking a photo of their government-issued identity document (ID) and a selfie video. Onfido first checks that the ID is genuine and not fraudulent, and then matches it to the user's face. This ensures the person presenting the identity is its legitimate owner and is physically present. Users are able to start their digital journey anywhere, anytime, through a simple and user-friendly online experience that meets regulatory requirements.
"We want make sure our users are able to have the best and most streamlined digital experience on the market. By partnering with Onfido - one the leaders in digital identity verification – we will be able to enhance a key part of the experience. We also want to help reduce the amount of duplication when providing ID to multiple parties in the same property transaction process. By partnering with Onfido, we're in a great position to enable this in the industry."
"We are very happy to be supporting Propflo in their mission to empower people to make more informed and greener decisions when buying or selling their home. We bring trust to digital interactions worldwide, and we're excited to be partnering with a company that's equally ambitious. We pride ourselves on delivering an experience that's as rapid as it is robust, and look forward to helping Propflo create more trust and transparency in the property market."

About Onfido 
Onfido is setting the new identity standard for digital access. The company digitally proves a user's real identity using artificial intelligence (AI), by verifying a photo ID and comparing it to the person's facial biometrics. This means businesses can verify their users without compromising on experience, conversion, privacy, or security.
Recognised as a global leader in AI for identity verification and authentication, Onfido is backed by TPG Growth, Idinvest Partners, Crane Venture Partners, Salesforce Ventures, M12 – Microsoft's venture fund, and others. Onfido has raised $200m in funding, and with over 600 team members across eight countries, is enabling digital access for some of the largest companies around the world.
www.linkedin.com/company/onfido/

About Propflo
Propflo is a property transaction transparency and decision support platform powered by machine learning (a form of artificial intelligence).
It was founded by successful proptech entrepreneur Luke Loveridge and geospatial and risk data scientist Dr Daniel Moyo. The business has a strong advisory team including the CEO of Yopa and ex-Purplebricks MD, Verona Frankish, and Dr Mike Tipping – a world-leading AI expert. It's lead investor, Ying Tan, is also an industry expert having built and sold one of the largest specialist mortgage brokers in the country.
www.linkedin.com/company/propflo
Contacts:
Onfido: Paul Jarratt (US)  / Laura Noye (EMEA / APAC)
press@onfido.com
Propflo: Felix Schraff
comms@propflo.co.uk
Propflo supports homeowners, sellers and buyers with property scores, insights and services with an AI-first product road map.
Check what data people can see on your home, take control, protect its value