Bristol, UK: Tech start-up Propflo, a property transparency platform powered by AI, today announced a search for strategic investors in its £150k investment round.
The platform has seen significant traction with over 50 businesses signing up within a 4 week pre-registration window, including leading industry names in estate agency and mortgage brokerage.
Propflo has developed a proprietary property quality score, sustainability insights as well as support to get buyers and sellers prepared. Propflo also enables professionals to have more meaningful interactions and allows buyers and sellers to see key information when searching; including how sustainable a home is.
"We're interested in finding the right strategic people who can help us in our mission to empower people to make the most informed and sustainable decisions when buying or selling their home. Ultimately, we want to reduce the 225,000 property fall-throughs per year costing at least £600m in lost fees and 14 million days wasted.
If you have a experience, knowledge and networks in relevant sectors and functions we'd love to have a chat with you." – Luke Loveridge, Founder and CEO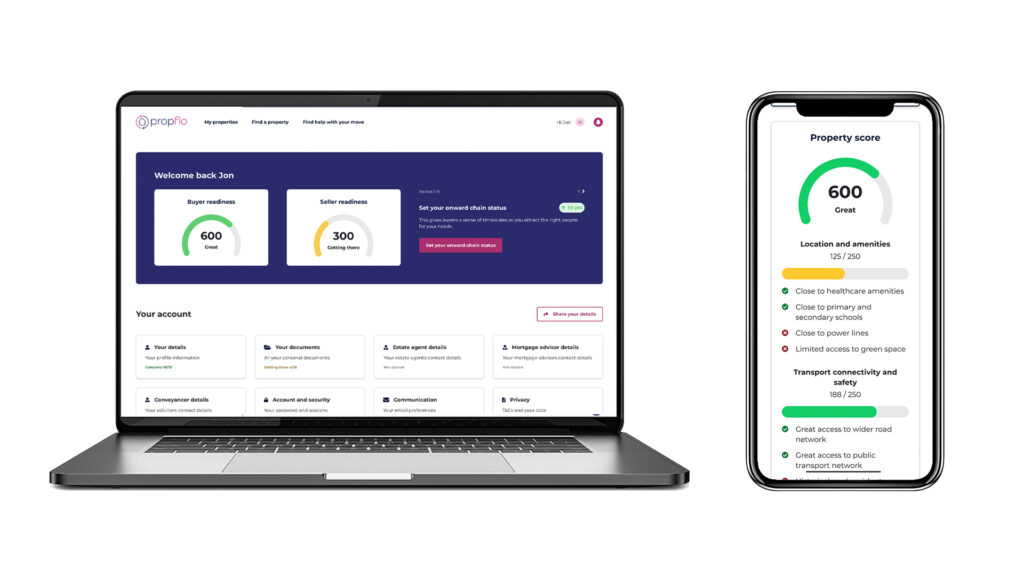 The propflo dashboard and web-app
To request investment materials visit propflo.co.uk/investor-information.
About Propflo: Bristol-based Propflo is a property transaction transparency and decision support platform powered by machine learning (a form of artificial intelligence). It was founded by successful proptech entrepreneur Luke Loveridge and geospatial and risk data scientist Dr. Daniel Moyo. The business has a strong industry and investor advisory team including industry expert Verona Frankish who has worked as Managing Director at disruptive Estate Agent Purplebricks, responsible for their mortgages, conveyancing and lettings businesses following her time at Mortgage Advice Bureau as Head of Business Development.
Propflo supports homeowners, sellers and buyers with property scores, insights and services with an AI-first product road map.
Check what data people can see on your home, take control, protect its value