Ins and outs of remortgaging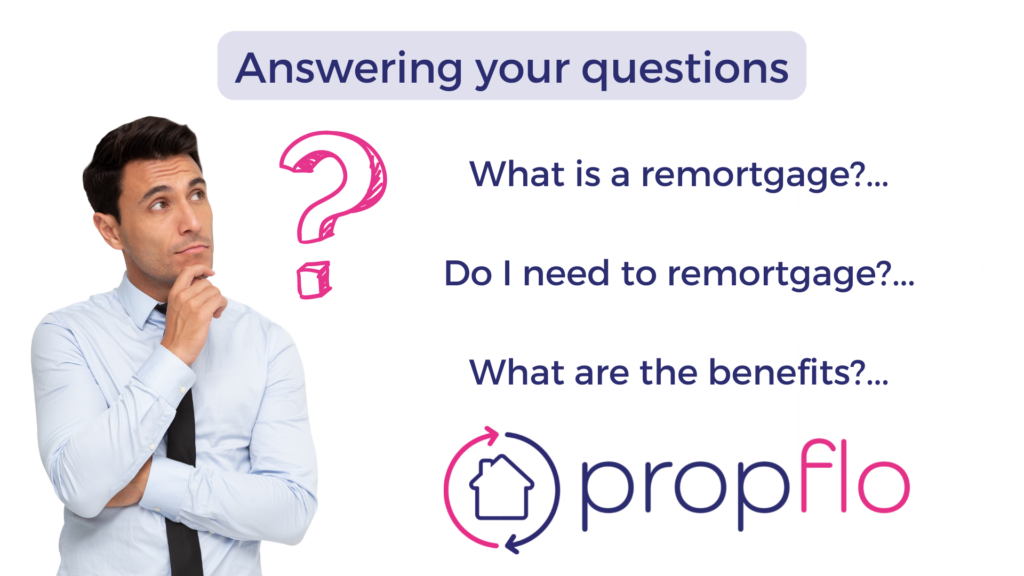 What is a remortgage?
A remortgage is when you move your existing mortgage to a different mortgage product. This could be with your existing lender (called a 'product transfer') or from one lender to another. Your new mortgage will then replace the previous one.
Product transfers could be similar to arrange as your lender already has a relationship with you, but many people can actually save when they switch providers (up to £3,500 on average according to a recent article in the Independent).
So it is worth understand your options.
Why might you need a remortgage?
There are a multitude of reasons why you may want to remortgage, we have listed a few here:
Reduce your overall monthly mortgage payments

Increase the size of your payments to pay off your mortgage earlier

You need more borrowing to, for example, make your home more energy efficient

Consolidate other more expensive short-term debts

Change from a standard variable to a fixed rate or tracker mortgage

Change from capital and interest repayments, to interest only and vice versa
When might you not need a remortgage?
Your home's value has dropped significantly

You have little to no equity in the property

Your mortgage debt is small

You might incur early repayment charges
How does a remortgage work?
The first stage in remortgaging is gathering all your information together e.g. current monthly payments and interest rates as well as  your credit report. It is also a good idea to make sure your financial information is all in one place e.g. income statements, bank statements and identification documents. In the next stage, you can either contact a mortgage broker to help you find the best deals/rates or alternatively you can look for yourself. You will then find out what lenders you could be eligible for and compare the best rates and products for you. Once you have decided on a lender it is recommended that you get an agreement in principle, where the lender provides you with guidelines on how much you could borrow. If all of these stages are completed then you are ready to go ahead and officially apply for your remortgage.
What are your remortgage options?
What are the benefits?
Securing the best interest rate to shorten the payback period

Reduce your monthly payments

You could borrow additional money e.g. make some home improvements or pay off other costly debts.
What are the costs?
Remortgages vary in price depending on your current and new mortgage plan, and if the lender covers some costs. However here are some costs that could be incurred:
Conveyancing costs

Property valuation costs

Early repayment charges or exit fees charged by your current lender

Booking/completion fees charged by the new lender

Broker fees if you choose to use a mortgage broker
What documents could you need?
Credit card statements

At least three months' bank statements and payslips. You will need the last three years if self-employed.

Utility bills

Address details for the last three years

ID – driving licence or passport

Records of outgoings e.g. subscriptions

Proof of bonuses/commission

P60

income tax form
Can you remortgage with bad credit?
Yes, you can remortgage if you have bad credit, however, this might reduce the number of products you are eligible for. A mortgage advisor will have expert knowledge of specialist lenders that could help. There is not a universal figure of 'bad credit' as each individual lender has their own criteria, so it is important you do your research and approach the lender suited to your circumstances. Again, mortgage advisors can help you in this process.
How to remortgage with bad credit?
Get a copy of your credit record – most lenders will want to look at your credit file so it is advised to get prepared and make any amendments to your record before filing your application.

Work out your available equity – this is simply calculated by taking the current value of your home and subtracting the amount remaining on your mortgage, from that figure. The difference will equal the level of equity you have.

Speak to a broker who specialises in bad credit remortgages – by doing this the broker will familiarise you with the criteria you will be able to meet for each lender. This will save you the hassle and time of receiving multiple declined applications.
1. Do not leave it too late!
You can start considering your mortgage options 6 months before you want to remortgage. This is due to ever-changing interest rates, as if you leave it too late you may end up paying a premium if you move on to a standard variable rate. You can expect the remortgage process to roughly take 4-8 weeks from the date you apply, so get organised in advance and save yourself the stress! 
2. Consider your circumstances
Before opting to remortgage it is important that you consider your circumstances such as a potential change in your income, present and future interest rates and any changes to your family dynamic. All of these factors, plus many more, may affect your ability to afford your mortgage payments so it is crucial that you have considered all possibilities.
3. Look at all your options
If you are looking to get the best remortgage then should look at all of the options available to you and / or get expert advice. Staying with the same lender to remortgage may be the easiest option, however, changing lenders may in fact reduce your monthly and overall payments. Therefore, explore all your options before making this decision as it is usually an expensive, impactful and long-term agreement.
How can Propflo help you?
Here at Propflo, we want to make the remortgaging process as easy as possible for you. All you need to do is fill out a brief contact form on our services page to get advice from one of our qualified and FCA regulated mortgage advice partners.
We also have an exclusive cashback offer, when you use one of our partner to assist with your remortgage. We get an introducer fee and we pass part of this back to you; up to £50 cashback.
About Propflo: Propflo is a property transparency platform powered by machine learning (a form of artificial intelligence). It was founded by successful proptech entrepreneur Luke Loveridge and geospatial and risk data scientist Dr Daniel Moyo. The business has a strong advisory team including the CEO of Yopa and ex-Purplebricks MD, Verona Frankish, and Dr Mike Tipping – a world-leading AI expert. Its lead investor, Ying Tan, is also an industry expert having built and sold one of the largest specialist mortgage brokers in the country.
Propflo is the digital hub for your home that helps you understand your property to save money, reduce bills and sell faster with less stress
Find and claim your home's online profile today!