Bristol, UK: Tech start-up Propflo gears up to meet demand with a significant expansion of the team.
Propflo, , a property transparency platform powered by AI, has expanded its team and is currently onboarding six new starters this summer as the company continues to grow.
The new starters will be working across marketing, operations, software development and research.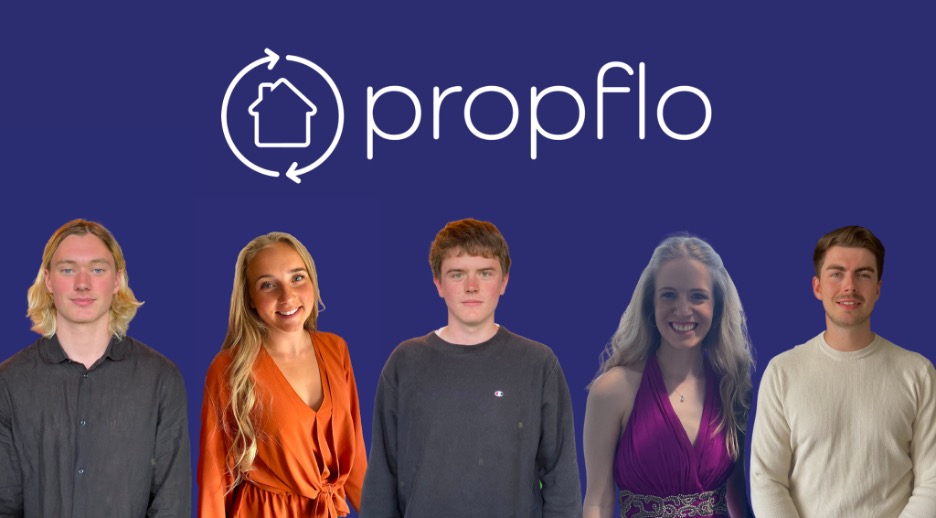 Left to right: (Tom, Abi, Evan, Nicole, Sam) 
Propflo has worked with the region's universities – including the University of Bristol, University of Bath, University of Exeter and the University of the West of England – to find top undergraduate, graduate and postgraduate talent. These new starters will be working to iterate and develop new features for the platform, particularly around sustainability and affordability.
"I'm really excited to have Abi, Evan, Nicole, Sam and Tom join our growing team. They will have a huge impact on our business and they've already hit the ground running. I'm looking forward to what we can achieve together with our industry-disrupting property platform."

"I'm also really pleased that we've strengthened our relationships with the outstanding world-class universities in the region. Partnerships like these are so crucial for accelerating growth in the region as well as creating and securing jobs."
About Propflo
Propflo is a property transaction transparency and decision support platform powered by machine learning (a form of artificial intelligence).
It was founded by successful proptech entrepreneur Luke Loveridge and geospatial and risk data scientist Dr Daniel Moyo. The business has a strong advisory team including the CEO of Yopa and ex-Purplebricks MD, Verona Frankish, and Dr Mike Tipping – a world-leading AI expert. It's lead investor, Ying Tan, is also an industry expert having built and sold one of the largest specialist mortgage brokers in the country.
www.linkedin.com/company/propflo
Press Contact:
Felix Schraff
comms@propflo.co.uk
Propflo supports homeowners, sellers and buyers with property scores, insights and services with an AI-first product road map.
Check what data people can see on your home, take control, protect its value