Bristol, UK: Tech start-up Propflo today announced it is open to pre-registrations to consumers and property professionals for its property transparency platform; a new approach to creating more trust when buying or selling residential property. The platform features a dynamic property score as well as support to get buyers and sellers prepared. Propflo also enables professionals to have more meaningful interactions and allows buyers and sellers to see key information when searching on property portals.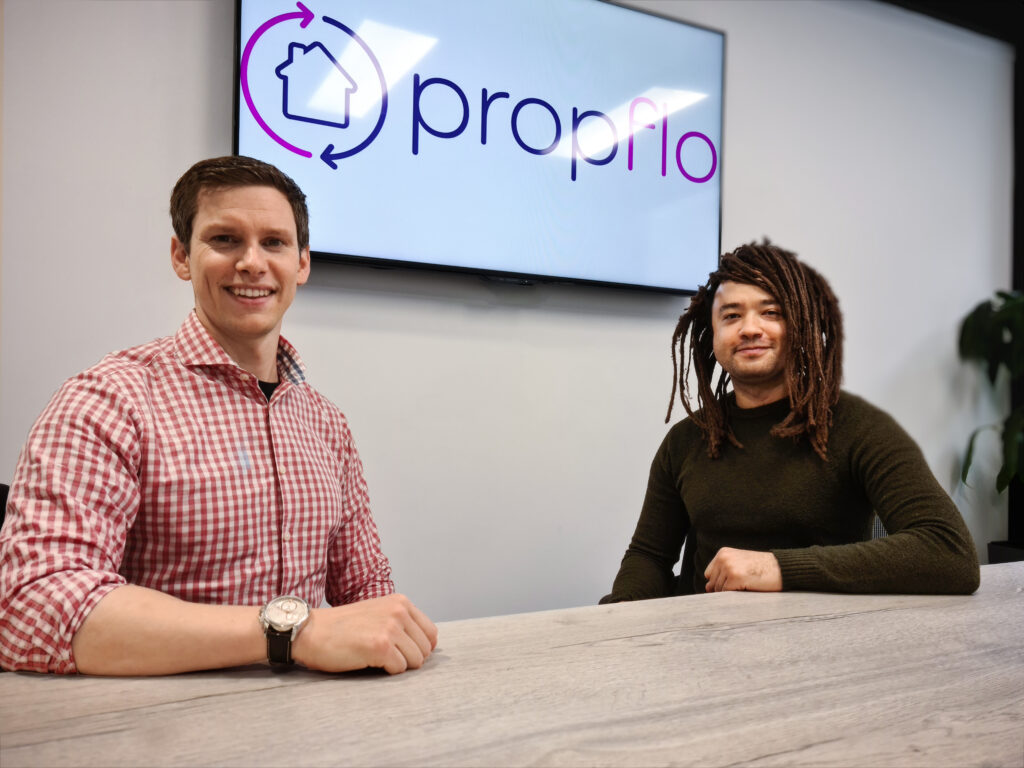 Propflo Co-founders Luke Loveridge (left) and Daniel Moyo (right)
"There are over 225,000 property fall-throughs per year in the UK costing over £600m; and I've been one of those! Our research shows that some of the main reasons for these failures is people not having key information earlier on in the process and both buyers and sellers not being prepared enough." says Luke, Founder at Propflo. 
"I'm also shocked by our research showing that most people rank sustainability, including energy efficiency, last when searching for a new home. There are transparency and sustainability awareness issues we need to address. Our mission at Propflo is to empower people to make the best and most sustainable decisions when buying or selling their home."
The propflo dashboard and web-app
Features of the Propflo platform include:
Property scoring

and reports showing strengths and risks associated with the property such as flooding, radon, and restrictive covenants. Sellers will be able to provide information earlier in the process to give context and reassurance.

Buyer and seller readiness

features to get people more prepared and stand-out from the crowd; from evidencing a deposit and mortgage in principle, to supplying legal documents and other property documentation earlier. 

Sustainability investment checker

: see how much work is needed to improve energy efficiency, what the financial return is, and what other benefits you could get.

'Improve my score'

where strengths and weaknesses on the property and your readiness are highlighted and recommendations given on how to improve these. 
The platform will be available to consumers and property professionals in 2022. For more information on Propflo and to pre-register visit propflo.co.uk.
About Propflo: Bristol-based Propflo is a property transaction transparency and decision support platform powered by machine learning (a form of artificial intelligence). It was founded by successful proptech entrepreneur Luke Loveridge and geospatial and risk data scientist Dr. Daniel Moyo. The business has a strong industry and investor advisory team including industry expert Verona Frankish who has worked as Managing Director at disruptive Estate Agent Purplebricks, responsible for their mortgages, conveyancing and lettings businesses following her time at Mortgage Advice Bureau as Head of Business Development.
Propflo supports homeowners, sellers and buyers with property scores, insights and services with an AI-first product road map.
Check what data people can see on your home, take control, protect its value