New EPC offer to help lenders reach Net Zero
Bristol, June. 19th, 2023. Propflo, an award winning proptech company, has partnered with leading EPC provider – Propcert – to support lenders in decarbonising their mortgage portfolios.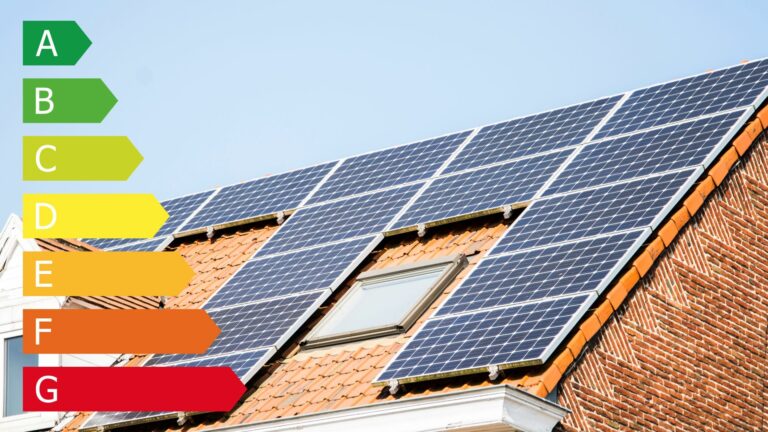 In addition to an Energy Performance Certificate (EPC) that will be lodged on the government register, it will also provide information to update a 'resilience rating' (which includes the impact on health and financial stability), and inform a net zero pathway for the property.
Over 20% of some lenders back-books do not have an EPC rating, which presents a huge gap in reporting and targeting decarbonisation initiatives. This 'Enhanced EPC' product will be a cost effective alternative to other assessments in the market whilst giving these additional benefits.
Propcert is the UK's largest EPC provider and through their network of property professionals visit over 10,000 homes per month. They have an excellent reputation with over 19,000 positive reviews on Trustpilot.
The new offering specifically complements Propflo's end-to-end platform:
Portfolio Checker – lenders can understand risks with AI-based EPC prediction, viability and targeting insights. The Enhanced EPC can then be targeted to priority properties for benchmarking and verification.
GreenVal – a white-label customer retrofit tool with direct quotes from national installer partners. Data from the Enhanced EPC will better inform retrofit recommendations in this tool.
Home Hub – increases ongoing engagement by helping customers track and manage their property, including energy efficiency. The Enhanced EPC will inform the net zero pathway within this agnostic home hub.
Portfolio Impact – verification and impact monitoring for lenders and their customers. The Enhanced EPC will contribute to initial benchmarking and verification.
Propflo has engaged lenders that represent over 87% of the market and has seen burgeoning demand for an Enhanced EPC and end-to-end solution
"This is an exciting offer that builds upon the EPC to help inform wider benefits and a route to net zero. We believe that this cost effective solution and the huge network of trained national assessors already in place will give another option to lenders and their customers. I've tried this EPC with Propcert on my own home, and I was very impressed. I'm really pleased to be working with them."
"We see this partnership as a great opportunity to bring our expertise, excellent customer reputation and national coverage to support lenders in their decarbonisation efforts. Propflo have a fantastic platform that delivers a lot of value, and we're excited to be working with them on this shared mission."
About Propflo
Propflo is an award-winning data-driven engagement platform for lenders that provides innovative tools powered by data and AI to help homeowners manage their properties and make them more energy efficient.
The company's mission is to empower homeowners to make the best, most sustainable decisions through-out the property ownership lifecycle. Propflo's solutions are designed to be user-friendly and accessible, making it easy for homeowners to make informed decisions about their properties.
It was founded by proptech entrepreneur Luke Loveridge and geospatial and risk data scientist Dr Daniel Moyo. Its lead investor, Ying Tan, is an industry expert having built and sold one of the largest specialist mortgage brokers in the country, and is now CEO of leading digital broker – Habito. The business has a strong advisory team including Verona Frankish the CEO of Yopa, and Professor Mike Tipping who is a world-leading AI expert.
www.linkedin.com/company/propflo
About Propcert
Propcert is responsible for carrying out over 10,000 property visits throughout the UK every month. Rated excellent by Trustpilot, clients get fast, reliable, and cost-effective solutions for keeping their properties and heating systems working efficiently.
Their network of property professionals cover every UK postcode for Energy Performance Certificates, EICRs, heating system installation and maintenance, and EV charge pod installs.
For more information visit www.propcert.co.uk
Contacts:
Propflo: Felix Schraff
comms@propflo.co.uk
Press kit
Contacts:
Propcert: Niel Mirza
niel.mirza@propcert.co.uk