Innovation funding to help lenders make their portfolios more energy efficient
Bristol, May. 16th, 2023. Innovate UK has awarded Propflo, an award winning proptech company, a grant to work with lenders to support them in taking a joined-up portfolio approach to energy efficient retrofitting. The engagement phase will last until June this year, after which several demonstration projects in the competition will be funded with up to £1.5m each.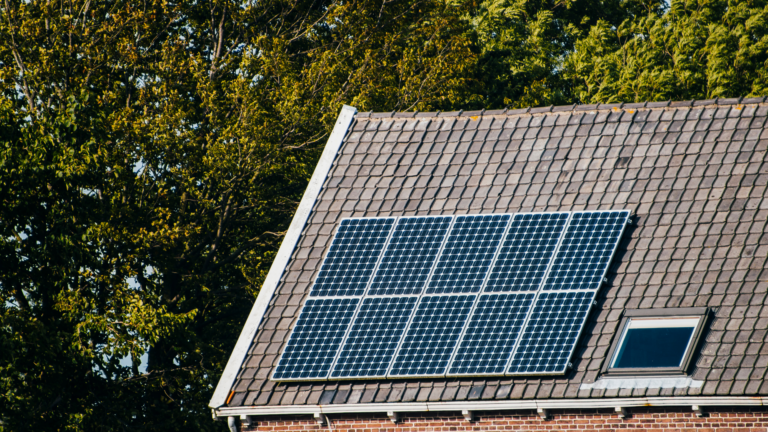 Lenders are in key positions to influence and enable energy efficiency upgrades, but face barriers when supporting homeowners and landlords in their journey. The investment case isn't clearly presented, the process is fragmented, there is a lack of ongoing engagement after the retrofit, and there is little automated verification and monitoring that could help with showing real impact and support green securitisations.
Propflo's existing solution includes:
Portfolio Checker – lenders and landlords can understand risks with AI-based EPC prediction, viability and targeting insights.
Enhanced Energy Performance Certificates – understand the resilience of a property in addition to consumption, cost and carbon provided by a national energy assessor partner.
GreenVal – a customer retrofit tool with direct quotes from national installer partners.
Home Hub – increase ongoing engagement helping customers track and manage their property, including energy efficiency.
Portfolio Impact – verification and impact monitoring for lenders and their customers.
This project will build upon this existing offering for homeowners and smaller landlords to develop a market leading, data-driven portfolio approach to assessing and defining appropriate pathways for upgrading of larger building portfolios, targeting decarbonisation and creating market demand certainty.
Propflo has recently engaged with over twenty five lenders and will be developing proposals for a phase 2 demonstration with a lender or selection of lenders in the buy-to-let, residential and shared ownership sectors. The project will also engage the wider ecosystem including lettings agents, mortgage brokers, landlords and the supply chain.
The project is part of a £5m, 100% funded, Small Business Research Initiative (SBRI) competition from Innovate UK to accelerate the shift to a net zero economy.
If you're a lender or other stakeholder and interested in knowing more about the project, please email comms@propflo.co.uk. 
"This project will help lenders and landlords meet looming regulatory changes including mandatory C ratings for rented properties. However, forward-thinking lenders will see this as an opportunity to ultimately help them win and retain more business by adding value for their customers beyond energy efficiency."
"Current solutions in the market are only partially meeting the needs of lenders and their customers. Propflo's current offering addresses many gaps having been developed with industry knowledge, and this project will create a market leading solution that complements this offering. With mortgages in the UK being heavily intermediated, this project could also be of real interest to brokers who are in key positions to support people at critical times."
About Propflo
Propflo is an award-winning data-driven engagement platform that provides innovative tools powered by data and AI to help homeowners manage their properties and make them more energy efficient.
The company's mission is to empower homeowners to make the best, most sustainable decisions through-out the property ownership lifecycle. Propflo's solutions are designed to be user-friendly and accessible, making it easy for homeowners to make informed decisions about their properties.
It was founded by proptech entrepreneur Luke Loveridge and geospatial and risk data scientist Dr Daniel Moyo. Its lead investor, Ying Tan, is an industry expert having built and sold one of the largest specialist mortgage brokers in the country. The business has a strong advisory team including the CEO of Yopa Verona Frankish, and Professor Mike Tipping who is a world-leading AI expert.
www.linkedin.com/company/propflo
Innovate UK
Innovate UK drives productivity and economic growth by supporting businesses to develop and realise the potential of new ideas.
We connect businesses to the partners, customers and investors that can help them turn ideas into commercially successful products and services and business growth.
We fund businesses and research collaborations to accelerate innovation and drive business investment into R&D. Our support is available to businesses across all economic sectors, value chains and UK regions.
Innovate UK is part of UK Research and Innovation.
For more information visit www.innovateuk.ukri.org
Small Research Business Initiative (SBRI)
The SBRI programme uses the power of government procurement to drive innovation. It provides opportunities for innovative companies to engage with the public sector and gain contracts to solve specific problems. Competitions for new technologies and ideas are run on specific topics and aim to engage a broad range of organisations. SBRI enables the public sector to engage with industry during early stages of development, supporting project through the stage of feasibility and prototyping.
https://www.gov.uk/government/collections/sbri-the-small-business-research-initiative
Contacts:
Propflo: Felix Schraff
comms@propflo.co.uk
Press kit